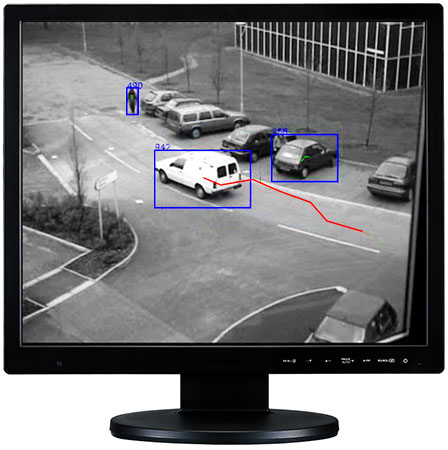 Smart video surveillance is a software solution for the automatic processing of images acquired by CCTV surveillance cameras.
The system is capable of performing:
Automatic tracking of vehicles and people
Management of system composed of several cameras and omnidirectional cameras
Automatic detection of events defined by the user
Sensor fusion between data acquired by the cameras and other sensors, i.e. microphones, proximity sensors, temperature sensors, etc.