IT+Robotics commercializes small autonomous humanoid robots. They are produced by the most famous japanese manufacturers like VStone and Kondo Kagaku Co., and imported in Europe by IT+Robotics.
IT+Robotics makes these robots autonomous by adding sensors, like USB cameras, and mini-computers that are capable of analyzing sensed data, and send commands to the robot servomechanisms.
IT+Robotics provides technical support and assembles these robots, that are natively sold in kits to be assebled.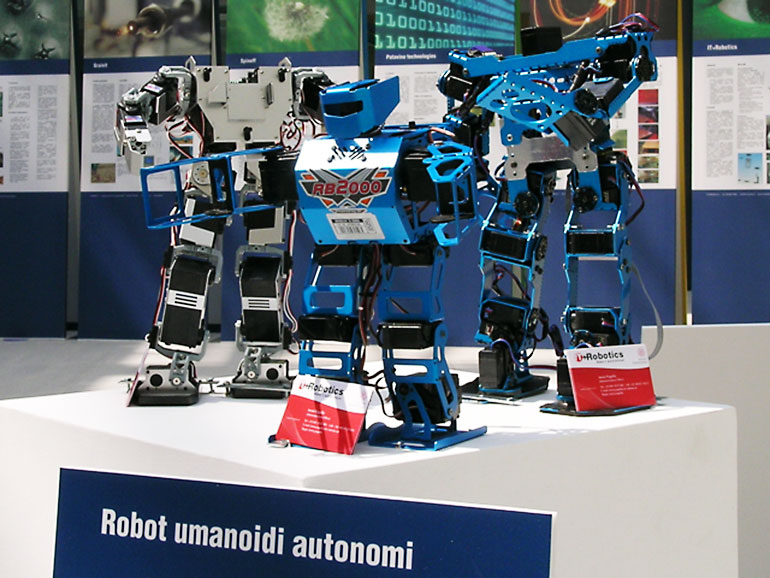 From the left to the right: Kondo, RB2000, Robovie-M.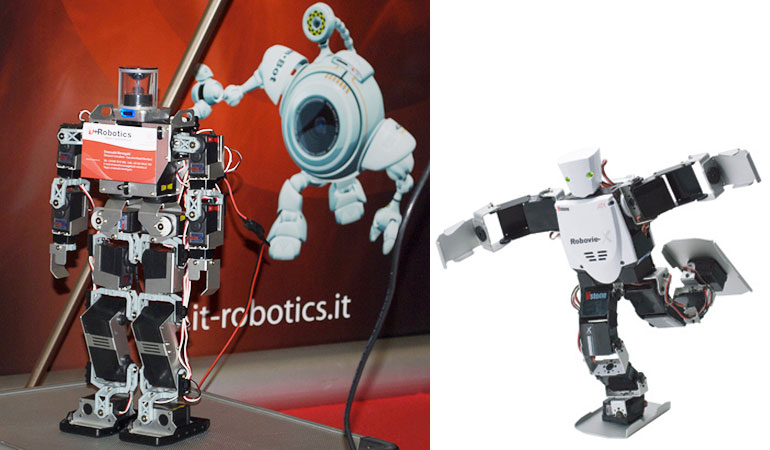 Left: robot Kondo con telecamera omnidirezionale presentato allo SMAU Business 2009 di Bologna.
Right: Robovie-X, prodotto dalla VStone.